*Events listed are provided as a service to our members and should not be interpreted as an endorsement or recommendation by the WANP for any specific subject or content.

Art Based Observation and Reflective Practice Skills for Healthcare Professionals – Free Seminar
October 17, 2020 @ 8:45 am

-

1:00 pm

PDT
Art Based Observation and Reflective Practice Skills for Healthcare Professionals
This course brings the art museum to the virtual classroom. Observation skills are an essential component of clinical practice. While health care professionals are well trained, they may benefit greatly from art-based skill development to enhance culturally-sensitive assessment, diagnosis, clinical decision-making, and treatment of patients. This interactive program teaches clinical scholars to engage in reflection, description, perspective-taking, and interpretation. Formal training in art-based observation and reflective practice skills also can foster self-awareness, as well as recognition of assumptions and biases. Participants will engage in art-based practices to enhance communication, rapport-building, inter-professional teamwork, empathy, and compassionate care. Participants can expect to strengthen their capacity to examine current cultural and ethical issues to understand and address racial bias, health inequities, and related issues that are of critical importance in our society and within the healthcare arena.
This program is grounded in a Harvard Macy approach to clinical education and skill acquisition through art-museum based practices. Through small interactive learning groups, participants will develop contemplative and reflective practice skills that can be used to benefit their patient populations.  This is an active learning program, and scholar participants must be prepared to actively participate in group learning and discussion.
Livestream – October 17, 2020 
8:45AM-1PM EST
Participants must log on to the course before 8.45 am EST. There will be no admission after 8.45 am. 
*This class is livestream only.
This course is free to attend. 
*This course is for Healthcare Professionals and Medical Students Only 
Participants must have a computer with a microphone and camera with internet access (high speed preferable).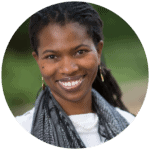 Dr. Giscombé is the Melissa and Harry LeVine Family Professor of Quality of Life, Health Promotion and Wellness. Her program of research focuses on understanding and reducing stress-related health disparities among African Americans. Her research incorporates sociohistorical and biopsychosocial perspectives to investigate how stress and coping strategies contribute to stress-related psychological and physical health outcomes. Dr. Giscombé has a particular interest in the potential for integrative and mindfulness-based approaches to reduce mental health-related disparities among African Americans. Dr. Giscombé is dually trained in nursing and psychology. She completed a BA in psychology from North Carolina Central University and a BSN from Stony Brook University in New York. She earned MA and PhD degrees in social and health psychology from Stony Brook University and a MSN from the psychiatric-mental health nurse practitioner/clinical nurse specialist program at the University of North Carolina at Chapel Hill. Dr. Giscombé completed certification in holistic health from the Institute of Integrative Nutrition in Manhattan, New York. In addition, she completed postdoctoral training at UNC Chapel Hill (Interventions to Prevent and Manage Chronic Illness funded by NIH/NINR and the Substance Abuse and Mental Health Services Administration Minority Fellowship Program in collaboration with the American Nurses Association). In 2007 Dr. Giscombé was selected as a "Leader in the Field" by the American Psychological Association when she was awarded the Carolyn Payton Early Career Award. Cheryl is a Josiah Macy Faculty Scholar and a Harvard Macy Institute Art Museum-Based Health Professions Education Fellow. She recently received a $3.1 Million Dollar NIH grant for her research to improve healthcare outcomes for African American women and their families.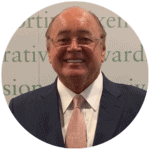 Frederick (Ted) Robert Carrick​
Frederick (Ted) Robert Carrick is Professor of Neurology at the University of Central Florida College of Medicine, and Adjunct Professor at MGH Institute for Health Professions. He is a MS-HPEd graduate of the Harvard Macy-MGH Institute and has special interests in Health Professional Education. Dr Carrick is also Professor of Neurology and Senior Research Fellow at the Centre for Mental Health Research in association with the University of Cambridge, Cambridge, UK (CMHR-CU). He is the Dean of Graduate Studies at the Carrick Institute and has taught clinical neurology around the world to physicians from all disciplines for 40 years. He holds board certifications in neurology and fellowship credentials in Neuro-otology, Vestibular Rehabilitation and EEG. Dr Carrick maintains an International consultant specialist practice in neurology and attends patients referred to him from around the globe, including professional athletes, Olympians, and celebrities. He is the principal investigator in several ongoing investigations designed to improve the diagnosis and treatment of traumatic brain injury and is the recipient of numerous professional, governmental, and societal awards for contributions to Health Care and the field of clinical neuroscience. Dr Carrick is the subject of the Emmy award-winning PBS documentary "Waking up the Brain" as well as countless prime time television, newspaper, magazine, and journal articles. He has special interests in movement disorders, traumatic brain injury, and sports concussions and has developed novel treatments and patents in this area. Ted is a Harvard Macy Institute Art Museum-Based Health Professions Education Scholar.